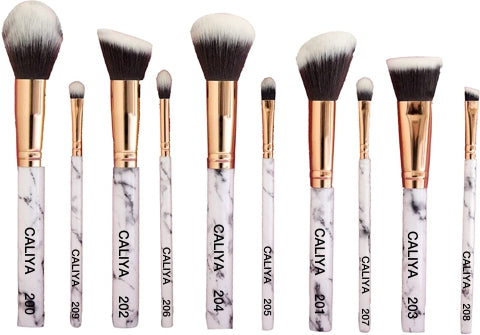 CALIYA
Marble Luxe Brush #205
Introducing the CALIYA Marble Luxe Collection - A selection of ten meticulously handcrafted brushes with a classic marble design and an elegant touch of rose gold. 

This exclusive range of essential and professional makeup brushes are sure to impress with their luxurious charm and their high quality feel.
The synthetic bristles have been created to mimic the soft feel of animal fur, however being 100% vegan and cruelty free.