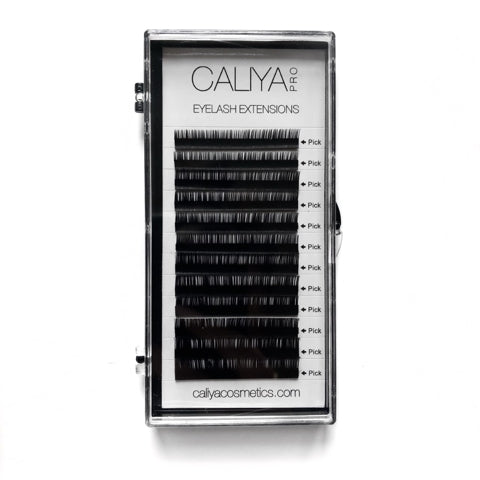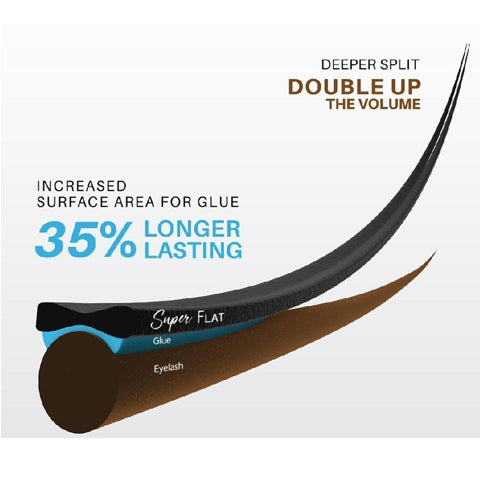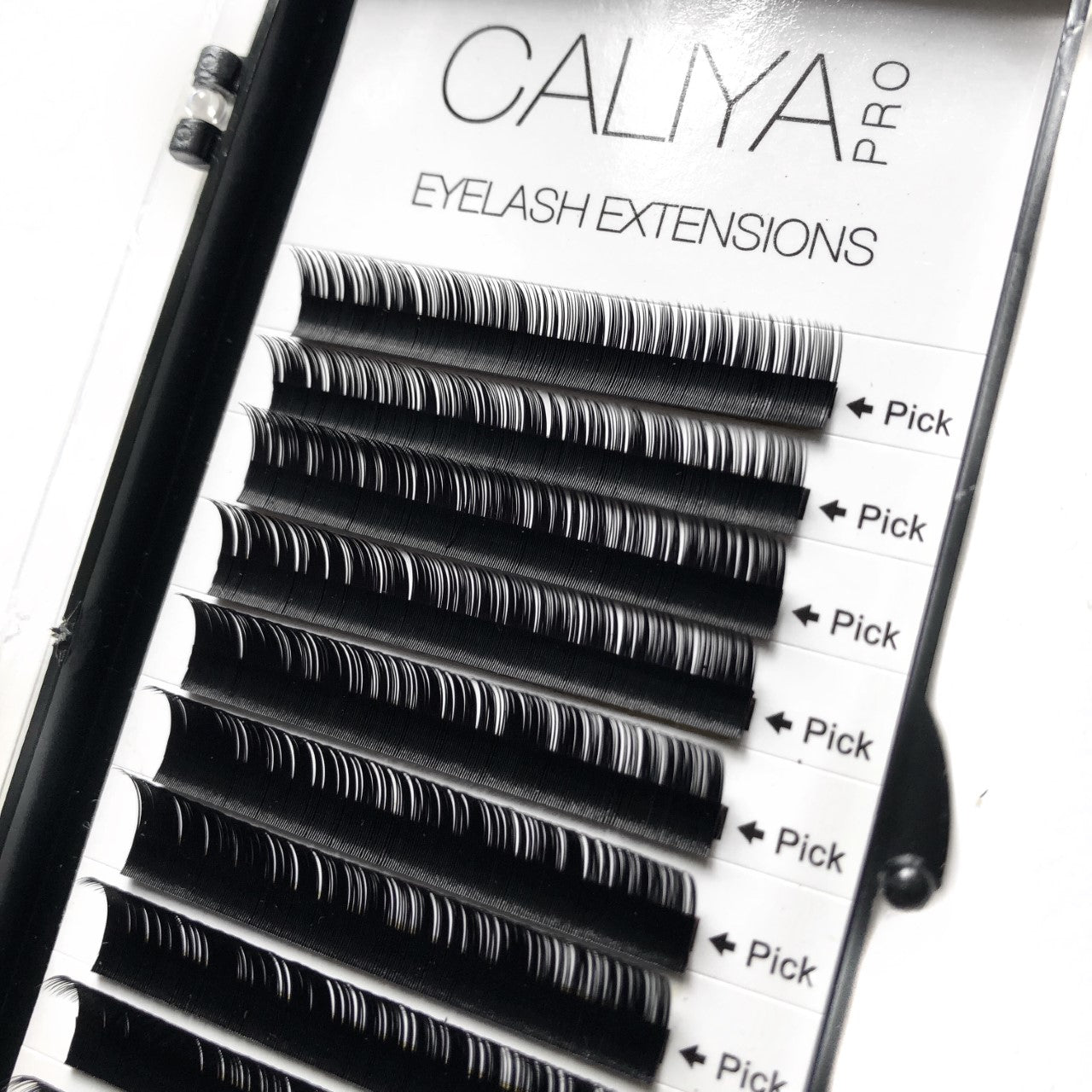 CaliyaPRO
SUPER FLAT | Cashmere | Matte | 12 rows | C Curl | 0.15 | 14mm length | Split tips
Our premium, ultra-black faux silk FLAT eyelash extensions are perfect for professionals.
These extremely light weight lashes are soft to touch and have a velvet sheen finish, giving them a glamorous look.
Flat lashes weigh approximately half the weight of the usual classic lashes. They are more flexible which allows better placement, retention, and added volume. Flat Split Tip lashes hold the properties of a flat lash but have a minor detail on the tip of them that allows for a little extra softness for the end result!
All of our high quality lashes are packaged in trays with length indicator strips on each row for your convenience.
Each tray has 12 rows and over 3000 lashes.
12 x 14mm rows